Fraser Lab Members
The Fraser lab welcomes people of any race, religion, national origin, gender identity, caregiver and family commitments, political affiliation, sexual orientation, and eligible age or ability.
---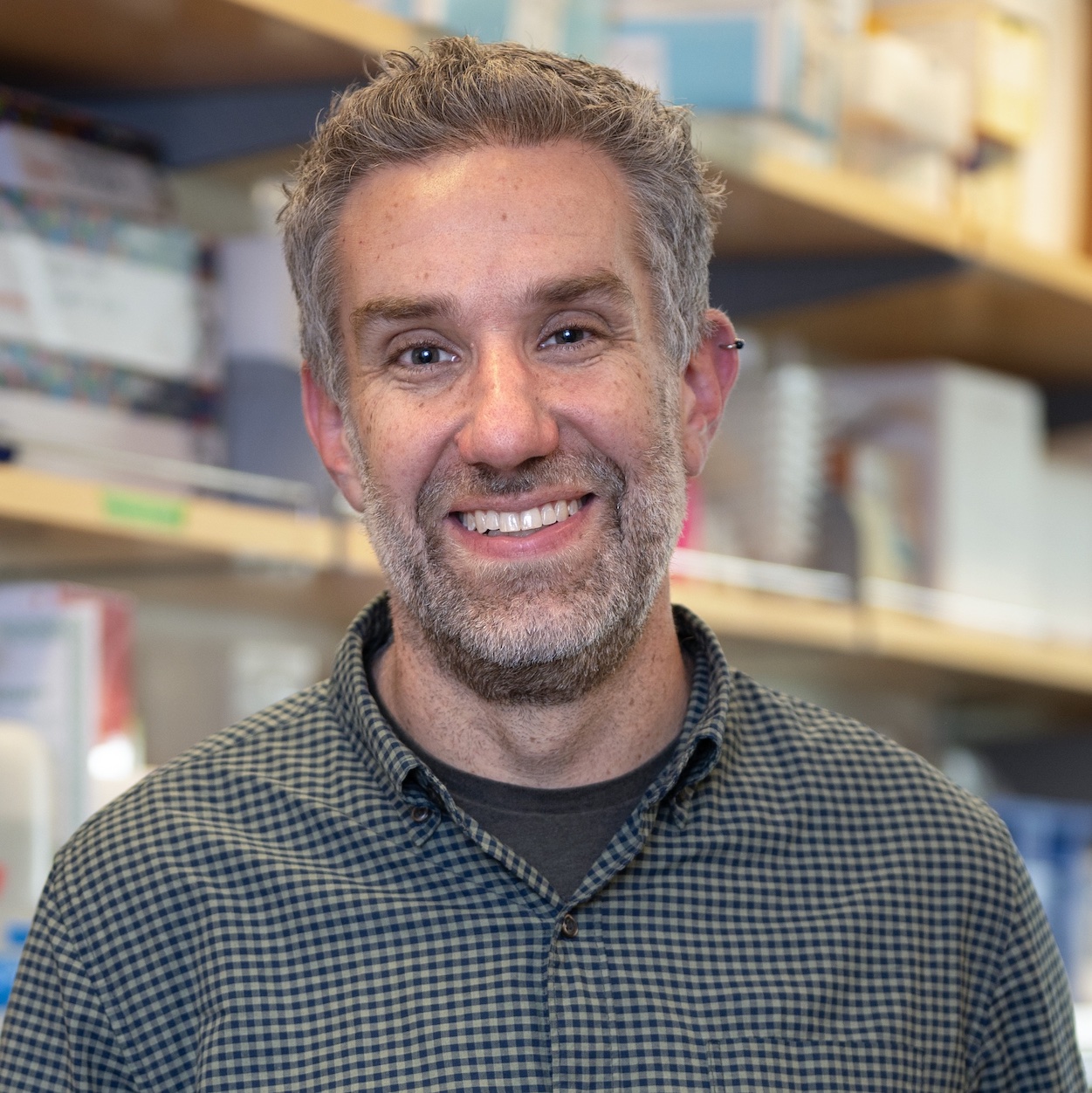 James Fraser
Principal Investigator
jfraser (at) fraserlab.com
orcid.org/0000-0002-5080-2859
Scholar Citations
@fraser_lab
James was an undergraduate at McGill University, where he worked in the lab of Francois Fagotto on Xenopus developmental biology. During the summers, he returned to his hometown of Toronto and worked in Alan Davidson's lab on TetR repressor biophysics and bacteriophage genomics.
He moved to California in 2005 to do his PhD in Molecular and Cellular Biology at UC Berkeley. There, he worked with Tom Alber creating biophysical methods to characterize protein side chain flexibility in high resolution X-ray electron density maps. They applied these techniques to study connections between conformational dynamics and enzymatic catalysis, showing that room temperature, but not standard cryogenic, X-ray data collection could reveal the structural basis for critical functional motions.
Near the end of his PhD, he was an EMBO Short-Term Fellow in Dan Tawfik's lab. Concurrently, he authored the problems and solutions manual for the physical chemistry textbook The Molecules of Life by Kuriyan, Konforti, and Wemmer.
In January 2011, James started his independent career as a QB3 at UCSF Fellow affiliated with the Department of Cellular and Molecular Pharmacology. In January 2013, he was appointed as an Assistant Professor in the Department of Bioengineering and Therapeutic Sciences and the California Institute for Quantitative Biosciences (QB3) with promotion to Associate Professor in 2016. The lab is also part of the Macromolecular Structure Group at UCSF and BioXFEL, a Science and Technology Center established by the National Science Foundation. We maintain a deep connection with Beamline 8.3.1., directed by James Holton, at the Advanced Light Source. James is also a Consulting Professor in Photon Science at the Stanford SLAC National Laboratory and a Faculty Scientist in the Molecular Biophysics and Integrated Bioimaging Division of Lawrence Berkeley National Lab.
James is a recipient of the NIH Early Independence Award, a Pew Scholar Award, a Searle Scholar Award, and a Packard Fellowship. In addition to all the exciting developments in the lab, James is on the board of ASAPbio and has a long standing interest in teaching computational biology, baseball statistics (as explained in this awkward video with Mike Eisen), and project-based courses. The lab is committed to publishing our code, disseminating our datasets, and posting manuscripts on preprint servers.
---
Justin Biel
Graduate Student
justin.biel (at) ucsf.edu
orcid.org/0000-0002-0935-8362
Scholar Citations
@thebieldeal
Justin graduated from Oregon State University with a degree in Biochemistry and Biophysics. He conducted research in both the laboratories of Elisar Barbar studying dynein protein interactions, and P. Andrew Karplus conducting structural bioinformatic research on protein structural components from ultra-high resolution protein crystal structures.
Justin is supported by a graduate fellowship from NSF.
---
Hector Chaires
Junior Specialist
hchaires (at) fraserlab.com
Hector graduated from Rice University with a degree in Biochemistry and Cell Biology. Under the guidance of Professor Phillips, he studied the kinetics of BlaC, an enzyme that confers on bacterial pathogens a resistance to a wide range of antibiotics. As an HHMI EXROP fellow he studied antibody affinity maturation in the Harrison lab at HMS. His research at UCSF will focus on characterizing ribosomal protection proteins, in complex with the ribosome, using cryo-electron microscopy. When not in the lab Hector enjoys hiking, exploring beaches, and Latin dance.
---
Galen Correy
Postdoc
galen.correy (at) ucsf.edu
Galen's research interest lies in using structural biology to tackle problems in protein engineering and drug design. He earned his PhD from the Australian National University, where he worked with Colin Jackson on the structure, function and evolution of insect enzymes that detoxify organophosphate nerve agents. Galen joined the Fraser lab as a postdoc in May 2019. He is using recently developed methods in fragment-based drug discovery to guide the design of new inhibitors of an emerging anti-cancer therapeutic target.
---
Roberto Efraín (Robbie) Díaz
Graduate Student
roberto.diaz (at) ucsf.edu
orcid.org/0000-0002-1172-9919
Scholar Citations
@robbiediaz_ucsf
Robbie graduated from the University of Miami with a degree in Neuroscience. He studied how transcription factors regulate axon regeneration in the central nervous system as an undergraduate in Vance Lemmon's lab. Robbie is interested in utilizing single-molecule and structural techniques to study interactions between chitin-binding proteins and chitin. When he's not in lab, Robbie enjoys reading, going to museums, and biking around the city.
Robbie is supported by graduate fellowships from NSF and HHMI.
---
D. John Lee
Postdoc
djohnlee (at) fraserlab.com
https://www.linkedin.com/in/djohnlee/
Scholar Citations
John earned his Ph.D. working with Michael Burkart at the University of California, San Diego. His primary focus was the application of protein NMR to the carrier proteins central to fatty acid, polyketide, and non-ribosomal peptide synthetic pathways. In the Fraser lab, he will use structural and computational techniques to explore structural biology and study minor conformational states.
---
Lin Liu
Staff Scientist
lin.liu (at) ucsf.edu
Scholar Citations
Lin was a graduate student at University of Pittsburgh with Angela Gronenborn and Ivet Bahar. Next, Lin was a joint post-doc and Li Foundation fellow between the Kortemme and Fraser labs, using computational and experimental techniques to study the evolution of protein dynamics. Since 2015, she has continued her research in the Fraser lab and has become the key go-to person for its day-to-day operations!
---
Saulo de Oliveira
Postdoc
saulo (at) stanford.edu
Saulo earned his PhD in 2016 from the University of Oxford, where he worked with Prof. Charlotte Deane developing methods for protein structure prediction. After finishing his doctorate, he worked as a postdoc at Oxford for 2 years, focusing on protein contact prediction and coevolution. He joined the lab in 2018 as a joint postdoctoral scholar with Dr. Henry van den Bedem. His current research focuses on using computational methods to understand protein structures and dynamics and how these relate to experimentally derived electron densities.
---
Jenna Pellegrino
Graduate Student
jenna.pellegrino (at) ucsf.edu
Jenna graduated from Ursinus College with degrees in Biochemistry and Molecular Biology and French. While an undergrad, she studied the structure-function relationships in a de novo-designed diiron carboxylate protein model system under the guidance of Dr. Amanda Reig. Her research at UCSF will focus on the interactions between streptogramin antibiotics and the ribosome. When she's not in the lab, Jenna enjoys being active, exploring, cooking, and gaming.
Jenna is supported by a graduate fellowship from NSF.
---
Erin Thompson
Graduate Student
eposs (at) fraserlab.com
@ernpossible
Erin graduated from Drake University with a degree in Biochemistry and Chemistry. As an undergraduate, Erin worked in several labs ranging from exercise physiology to biophysics. In her free time, she enjoys running, hiking, and exploring San Francisco. Erin is supported by a fellowship from the Genentech Foundation.
---
Michael Thompson
Postdoc
mct.ucsf (at) gmail.com
Scholar Citations
@mctucsf
Mike's longstanding research interest lies in understanding how proteins function by dynamically interconverting between different conformational states. He was introduced to structural biology and X-ray crystallography as an undergraduate at UC Berkeley, where he was a research assistant in Tom Alber's laboratory. In 2014, he received his Ph.D. in Biochemistry and Molecular Biology from UCLA under the direction of Todd Yeates. As a graduate student, Mike investigated the role of conformational polymorphism in expanding the functional diversity of a key family of proteins that define a widespread class of prokaryotic organelles collectively known as "bacterial microcompartments." As a postdoc in the Fraser Lab, he is developing new methodologies for characterizing protein conformational landscapes, and applying them to understand how those landscapes are altered by mutations and interactions with other molecules. The long-term goal of this work is to deepen our understanding of how genetic mutations lead to human diseases, and to create new opportunities for drug discovery and protein engineering.
Since joining the Fraser lab in 2014, Mike has been supported by a postdoctoral fellowship from the BioXFEL Science and Technology Center (NSF), a Kirschstein NRSA (F32) fellowship from NIH/NHLBI, and an Independent Postdoctoral Research Award from the UCSF Program in Breakthrough Biomedical Research (PBBR).
---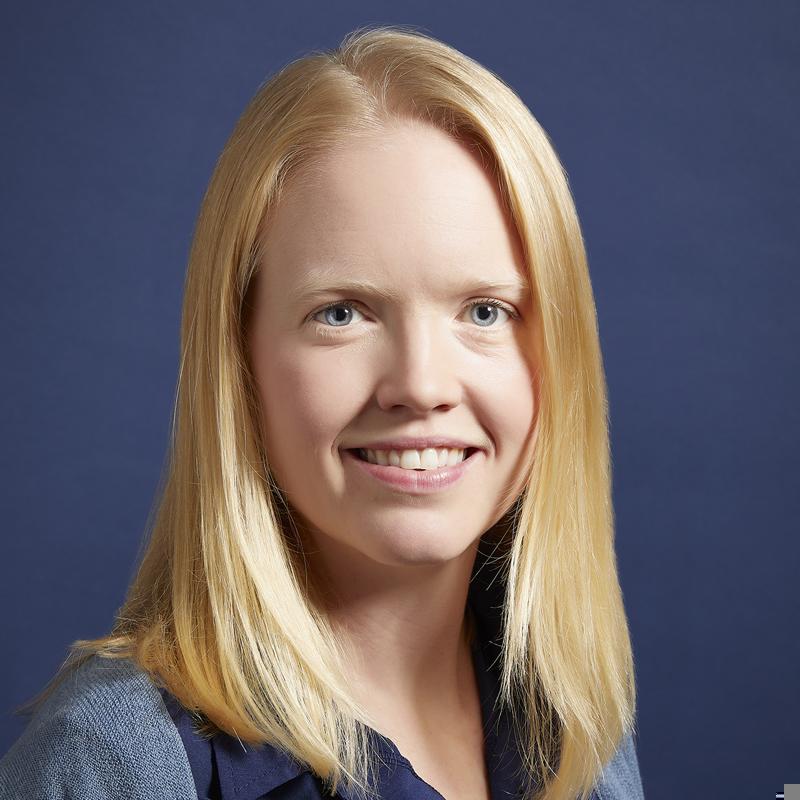 Stephanie Wankowicz
Graduate Student
stephanie.wankowicz (at) ucsf.edu
Scholar Citations
@stephanie_mul
Stephanie graduated from the University of Massachusetts Amherst with a degree in Biochemistry and Molecular Biology. During undergrad, she performed research on pancreas development under Dr. Kimberly Tremblay. She also performed research on economics of the Clean Water Act under Dr. Paul Kolkoswki. Subsequently, she worked as a senior research data specialist and a computational biologist at Dana-Farber Cancer Institute and Broad Institute of MIT and Harvard. There, she worked on many genitourinary translational research projects under Dr. Eliezer Van Allen and Dr. Joaquim Bellmunt. Outside of lab Stephanie enjoys running, reading, gardening, and eating lots of lettuce.
---
Alexander Wolff
Graduate Student
LifeHasOrder (at) gmail.com
Scholar Citations
@LifeHasOrder
Alex earned a B.S. in Kinesiology & Health Promotion, and a M.S. in Molecular Biology, from the University of Wyoming. During his time there, he became fascinated with the role that protein structural dynamics play in molecular mechanisms. Thus, Alex's work in the Fraser Lab seeks to understand how proteins move, and to what degree these movements are altered in the context of human disease. He has been fortunate to receive a Matilda Edlund Scholarship, a UCSF Discovery Fellowship, and an ARCS Foundation Scholar Award to support this work. Outside of the lab, Alex tries to interlace art, science, and outdoor adventures while honing his communication skills.
---
Iris Young
Postdoc
irisdyoung (at) gmail.com
http://profiles.ucsf.edu/profile/26591231
Scholar Citations
@irisdyoung
Iris enjoys working at the interface of structural biology and scientific computing, primarily developing software expanding the capabilities of cutting-edge instrumentation for X-ray diffraction and electron microscopy. He earned his Ph.D. in chemistry from UC Berkeley working with Drs. Junko Yano, Vittal Yachandra and Nick Sauter at Lawrence Berkeley National Laboratory on discovery of the mechanism of water splitting in oxygenic photosynthesis using X-ray free electron laser (XFEL) diffraction. He worked with the Sauter group to develop XFEL diffraction data processing methods, including the cctbx.xfel program for real-time feedback at XFEL experiments, and with the Yano/Yachandra group to solve several of the first high-resolution room temperature structures and the first high-resolution transient state structures of photosystem II, revealing the sequence of changes at the heterometallic cluster that catalyzes oxygen evolution. As a postdoc with the Fraser group, he is collaborating with the developers of the cisTEM software for macromolecular structure determination by cryo-electron microscopy to improve recovery of flexible molecular motions with this technique. This project aims to determine the mechanism of transcript-dependent but sequence-independent translational efficiency of a pool of naturally occurring, compositionally and conformationally heterogeneous ribosomes, with implications for regulation of the proteome at the stage of translation.
---
Fraser Lab Alumni
---
Benjamin Barad, PhD - Graduate Student (ARCS Fellow)
2014 - 2019
Subsequent Position: Postdoctoral Fellow - Grotjahn Lab @ Scripps
---
Brandi Hudson, PhD - Postdoctoral Fellow
2016 - 2018
Subsequent Position: Scientist - Relay Therapeutics
---
Rahel Woldeyes, PhD - Graduate Student (NSF Fellow)
2012 - 2017
Subsequent Position: Postdoctoral Fellow - Chiu Lab @ SLAC/Stanford
---
Daniel Keedy, PhD - Postdoctoral Fellow (A.P. Giannini Foundation)
2012 - 2017
Subsequent Position: Assistant Professor - CUNY
---
David Mavor, PhD - Graduate Student
2012 - 2017
Subsequent Position: Postdoctoral Fellow - Bolon Lab @ UMass Medical School
---
Tomas Lazarou - Visiting Canadian Technician
Spring 2016 - Winter 2016
Subsequent Position: Graduate Student - NYU
---
Andrew VanBenschoten, PhD - Graduate Student
2011 - 2015
Subsequent Position: Senior Data Scientist @ Oracle
---
Lillian Kenner - Specialist
2011 - 2014
Subsequent Position: Graduate Student - Frost Lab @ UCSF
---
Khanh Vuu - Assistant Specialist
2012 - 2013
Subsequent Position: Research Associate - JBEI/LBL
---
Avi Samelson, PhD - Technician
Summer 2011
Subsequent Position: Postdoctoral Fellow - Kampmann Lab @ UCSF (was Graduate Student - Marqusee Lab @ UC Berkeley)
---
Jessica Calderon
2011 - 2012

---
Jennifer Li
2014 - 2017
Subsequent Position: Undergraduate @ UC Davis

---
Saul Cortez
2015 - 2017
Subsequent Position: Undergraduate @ SFSU

---
Ralp Basilio
2016 - 2018
Subsequent Position: Undergraduate @ SJSU

---
Vanessa Zhu
2018
Subsequent Position: High school student

Fraser Lab Visitors
---
Kazutaka Ito, PhD - Visiting Scientist
2017 - 2018
Subsequent Position: Scientist @ Asahi Kasei
---
Roberto Chica, PhD - Sabbatical Professor
Jan 2018 - May 2018
Subsequent Position: Professor @ University of Ottawa
---
Dan Bolon, PhD - Sabbatical Professor
Summer 2014
Subsequent Position: Professor @ University of Massachusetts